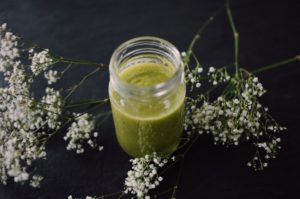 Hier bin ich mal wieder! 🙂 In diesem Blogpost stelle ich euch vor, wie ihr diesen superleckeren Green Smoothie zuhause zubereitet. Ja, wirklich lecker! Auch wenn ich zugeben muss, dass mir andere Green Smoothies nicht so zusprechen; Dieser ist klasse 🙂
I'm back everyone! In this blogpost i'm going to show you how to prepare this delicious green smoothie. Yes, it tastes absolutely great! I don't particularly like green smoothies, but this one is actually pretty amazing!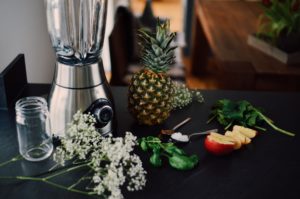 Zutaten / ingredients:
2 Handvoll Blattspinat / 2 hands full of spinach
12 Blätter Basilikum / 12 basil leafs
1 Apfel / 1 apple
Halbe Ananas / half a pineapple
1/2 TL Zimt / 1/2 teaspoon cinnamon
1 TL Kokosöl / 1 teaspoon coconut oil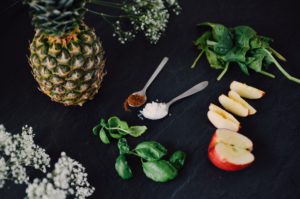 –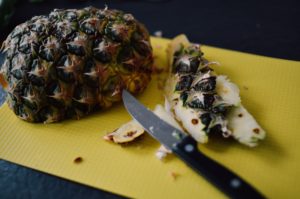 Zubereitung / preparation:
Nachdem du deinen Spinat gewaschen, Apfel und halbe Ananas geschnitten und Basilikum gezupft hast, gibst du alle Zutaten in einen Mixer. After rinsing off your spinach, cutting your apple and pineapple, picking your basil, put all your ingredients into a blender.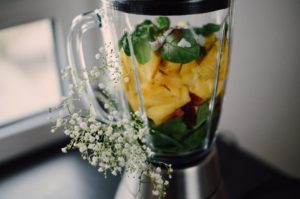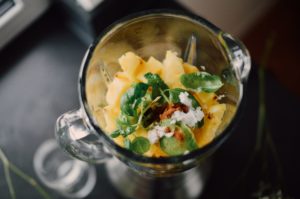 Mixe so lange, bis eine gleichmäßige Konsistenz entsteht. Gebe Wasser hinzu, falls es sich schwer mixen lässt, oder dir der Smoothie so zu dickflüssig ist. Blend your ingredients until your smoothie has an evenly texture. Add water if it seems hard to blend, or it's too thick for you.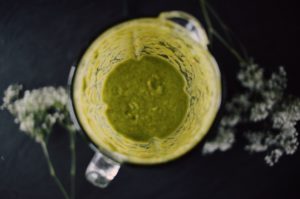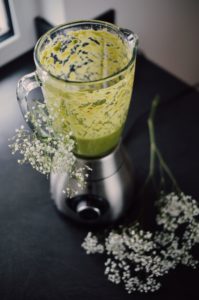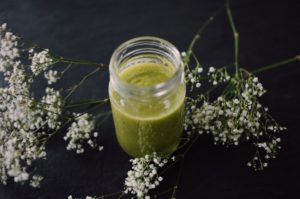 Gebe nun dein Smoothie in ein Glas und – FERTIG! 🙂 Pour your smoothie into a cup and you're done!
Danke für's lesen. Tragt euch doch im Newsletter an oder folgt mir auf Instagram oder Snapchat um nichts zu verpassen! Instagram/Snapchat: ItzJul
Jul xx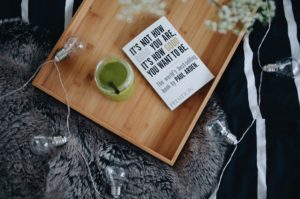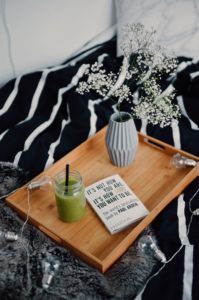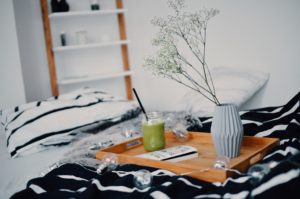 MerkenMerken
MerkenMerken