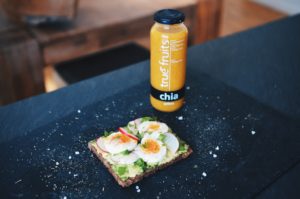 Hey Leute 🙂 Seit einer Woche habe ich wieder Schule, was auch bedeutet dass es mit dem Frühstück morgens wieder super schnell gehen muss, da ich definitiv kein Frühaufsteher bin und jede Minute in meinem geliebten warmen Bett genieße 😛 Momentan frühstücke ich total gerne ein Avocadodotoast, und dazu einen Smoothie von TrueFruits. Das Gericht hat viel Protein/Eiweiße, welche dein Körper am Morgen benötigt.
Hey guys. A week ago school started, what means breakfast has to go quick, because I am not a morning person and I love every minute in my loving bed haha. I really like having an Avocado-toast at the moment, plus a fresh smoothie by TrueFruits. The meal has a ton of proteins your body needs in the morning.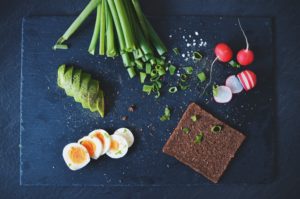 Zutaten / what you need
Mehrkornbrot / multigrain bread
1/2 gekochtes Ei / half boiled egg
1/2 Avocado / half an avocado
Schnittlauch / chives
Radieschen / radish
Salz und Pfeffer / salt and pepper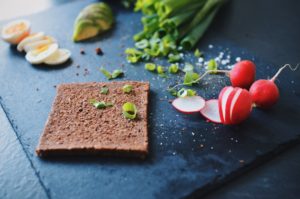 Zuerst nimmst du dir deine halbe Avocado, zerteilst sie in kleinere Stücke, und streichst diese auf dein Brot. Dafür muss die Avocado reif und weich sein…
You start by cutting up the Avocado and spreading it on the bread. Your avocado has to be ripe and soft for that.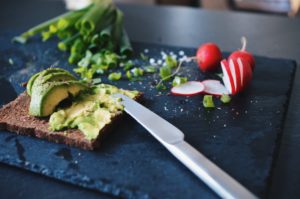 Danach, schneidest du dein gekochtes Ei in kleinere Stücke, sowie deine Radieschen und deinen Schnittlauch, und tust diese auch auf dein Brot. Voila! So einfach 😛
Now you are going to slice your boiled egg into pieces, like your radish and your chives. Add it to your bread, and you're done! Super easy 🙂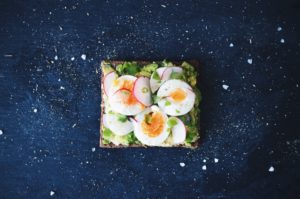 Morgens mache ich mir oft einen Smoothie, aber da es unter der Woche schnell gehen muss, greife ich auch gerne mal zu den Smoothies von TrueFruits 🙂 Heute war der Chia Yellow an der Reihe.  TrueFruits Smoothies gibt's in jedem Rewe, Edeka, Karstadt, Real,… 😛
I often prepare a fresh smoothie in the morning, but usually things have to go quick during weekdays, so I get a TrueFruits Smoothie 🙂 The Chia Yellow today… TrueFruits Smoothies are sold in every Rewe, Edeka, Karstadt, Real,… (german grocery stores)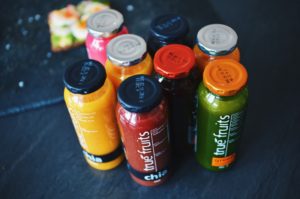 Unbedingt mal selber zuhause ausprobieren 🙂 Wir sehen uns bei dem nächsten Blogpost.
Definitely try this recipe at home 🙂 See you soon.
Jul<3