Hey Ihr & Willkommen zu einem neuen Blogpost. Wie ihr wisst bin ich sehr aktiv auf Instagram, teile dort fast jeden Tag ein Foto mit euch, und achte dort auch sehr auf meinen Feed aka. wie alle meine Bilder zusammen aussehen und auf den Betrachter wirken. Täglich werde ich gefragt mit was ich denn meine Fotos bearbeite, und auf was ich beim Bilder machen beachte. Davon wollte ich euch heute einfach ein bisschen erzählen, und euch grundlegende Dinge für ein perfektes Instagram Profil auf den Weg geben 🙂
Hey guys and welcome to a new blogpost. You know, I'm very active on Instagram, upload about one picture a day, and really care about my Feed and how all the pictures look together. People ask me every day how I edit my photos, and how you make the best out of your photos. So in this blogpost, I'll tell you guys some basic tips for the perfect instagram account.
–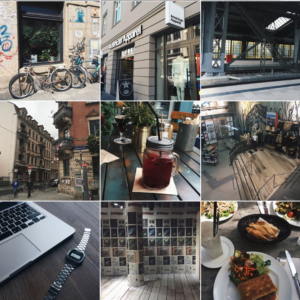 ---
1. Wie ihr eure Bilder zusammenpassen lasst / How you make your photos match
Verfolgt einen bestimmen Stil / follow a certain style
Zusammenpassende, harmonierende Farbtöne / matching colors
Gleiche Filter benutzen / use similar filters for all your photos
Schon beim Fotografieren, den Feed im Hintergrund haben / think about your feedwhile taking pictures, make them match
Motive passend nach deinem Stil wählen / choose your motives after your feed
---
---
2. Was ihr beim Bilder machen auf jeden Fall beachten solltet / How you take great photos
Habt genug Licht! Natürliches Licht ist am Schönsten / good lighting! natural lighting is the prettiest
Habt eine vernünftige Kamera, z.B. Spiegelreflexkamera, Smartphone geht auch / have a devices, which takes great photos. dslr-cameras, smartphones
Aktiviert in der Kamera das Gitter, als ihr oft schief fotografiert / activate the camera-grid
Ästhetischer Bildaufbau, balanciertes Bild / aesthetic composition, balanced picture
Habt den Stil eures Feeds im Hintergrund / think about your feed-style while taking pictures
Immer fokussieren, nicht unscharf oder verwackelt fotografieren / always focus, don't take blurry pictures
Saubere Linse! Immer mal die Handy-Linse kurz mit dem T-Shirt abwischen / have a clean lense, wipe it before you take pictures
---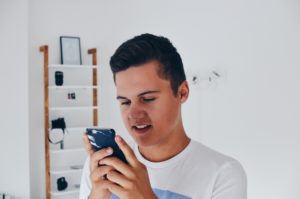 ---
3. Wie ich meine Bilder bearbeite / How I edit my photos
1) VSCO Cam (gratis / free)
Tolle Filter / great filters
Ansicht wie bei Instagram, gut zum Planen / pics are arranged like on instagram, great to plan out future posts
Leichte Bearbeitung / easy to edit
Meine Vorgehensweise / My procedure:
Mit VSCO bearbeite ich wirklich alle meine Bilder. Zuerst lädt man sie in die App, und zum Bearbeiten klickt man doppelt auf ein Foto. Dann kann man auch schon Filter auf das Bild anwenden. Da müsst ihr dann selber ausprobieren… Mehr Filter gibt es im VSCO Shop, viele davon sind auch gratis. Meine Lieblingsfilter sind HB1, HB2 und F1. Zudem spiele ich danach noch mit dem Kontrast, der Helligkeit und Sättigung rum, um die Bilder noch besser an meinen Feed anzupassen. Falls euch der Filter zu stark ist, könnt ihr die Filter-Intensität runtersetzen, indem ihr ein 2. Mal auf den ausgewählten Filter klickt.
I edit all my photos with VSCO. You download the App, and to edit a picture you double-click it. Then you get a selection of many filters, you can apply to your photo. You can get more filters in the VSCO Shop, and some of them are actually free. My favorite filters are HB1, HB2 and F1. I also play around with some settings like contrast, brightness, and saturation, to make the pictures fit even better to my feed. If the filter is too strong for you, press on it a second time and you can change the filter intensity.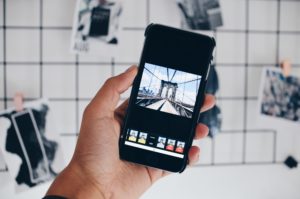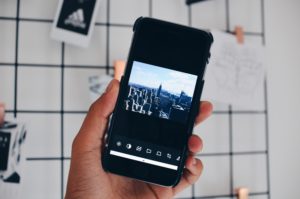 ---
2) Facetune (kostet / not free)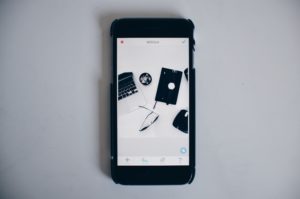 Für Bildreparaturen / photo repair
Selfie-Korreturen / pimp your selfies
Meine Vorgehensweise / My procedure:
Viele Bilder bearbeite ich mit Facetune nicht, aber wenn sind es Selfies, oder Bilder mit einem hohen Weiß-Anteil. Falls das Weiß mal nicht so hell und strahlend wurde wie man wollte, kann man mit dem 'Whiten'-Tool dies kinderleicht ändern. Zum Beispiel bei diesem Foto, wo der Hintergrund eher grau/braun wurde, und ich ihn mit dem Whiten-Tool wieder glänzend weiß bearbeitet habe.
I don't edit a ton of pictures with Facetune, but Selfies or pictures with a lot of white sometimes need a good Facetune-pimp. If he white on your photo isn't as bright and radiant as you like, just try out Facetune's 'Whiten'-Tool. For example for picture, where the background is very grey and brownish, I used the Whiten-Tool and it's a shiny and strong white now.

Zudem kann man die App für Selfies benutzen, um unreine Haut zu glätten, wegzustempeln, oder z.B. Augen rausstechen zu Lassen. Übertreiben sollte man jedoch nicht, haha 🙂
You can also use the App for Selfies, where you can make your skin look smoother, stamp away unclear skin or make your eyes stand out. You shouldn't overdo it tho 😀
---
Das war's! Ich hoffe es war hilfreich und ich habe euch einen guten Einblick geben können, wie ich meine Fotos für Instagram mache und bearbeite hehe. Falls ihr mir noch nicht auf Instagram folgt, solltet ihr das natürlich tun 🙂 @ItzJul
That's it! I hope it was helpful and it gave you a good insight on how i take and edit my photos for instagram. If you don't follow me on Instagram yet, you should definitely do that 🙂 @ItzJul