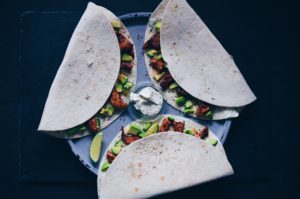 Hey ihr! In diesem Blogpost zeige ich euch wie ihr diese wirklich extrem leckeren Wraps macht. Sie enthalten Avocado, Gurke, Kräuter-Frischkäse und Erdnuss-Chicken, und sind garnicht mal schwer zu machen 🙂
Hey guys. Today I'm going to show you how to make these delicious wraps. They contain avocados, cucumber, cream cheese, and peanut chicken and are not that hard to make.
–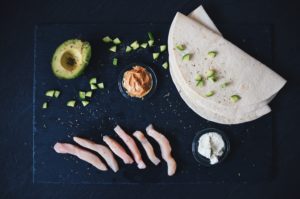 Zutaten / ingredients
Hähnchenbrust / chicken breast
1 Avocado / avocado
1 Gurke / cucumber
Wrap tortillas / flatbread
Erdnussbutter / peanut butter
Kräuter Frischkäse / cream cheese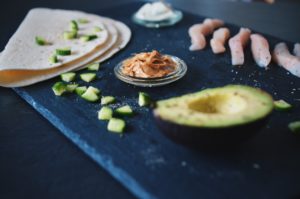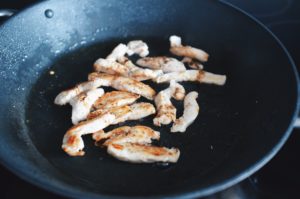 Beginne deine Hähnchenbrust anzubraten. Vergesse nicht das ganze zu salzen und pfeffern.
Start stir-frying your chicken, and don't forget to add some salt and pepper.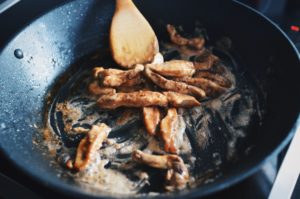 Dann gibst du 2 Teelöffel Erdnussbutter in die Pfanne, und optional noch ein bisschen Sojasoße.
Then add 2 tea-spoons of peanut butter, and some soy sauce if you want.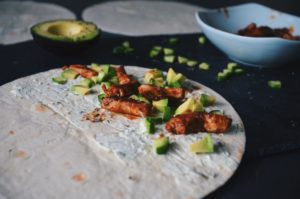 Jetzt nimmst du dein Tortilla/Wrap-Brot, bestreichst es mit Kräuter-Frischkäse, und fügst dein Hähnchen inklusive Avocado- und Gurkenstückchen hinzu.
Take your flatbread, add the cream-cheese, your chicken, and some avocado and cucumber slices.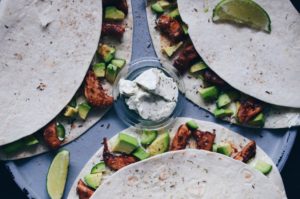 Jetzt bist du fertig! 🙂 Guten Appetit. Kleiner Tipp: Die Wraps zu rollen, ist sogar noch schlauer, haha.
Now you're done!! Enjoy your meal. Tip: Rolling your wraps is actually easier.
Jul 🙂