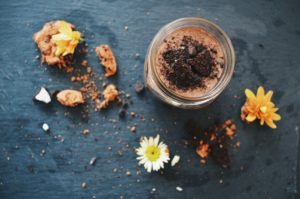 Heute gibt's mal ein Smoothie DIY hier auf meinem Blog… für den Cookie Monster Smoothie! Ein total schokoladiger und wirklich nicht gesunder Drink, aber das muss ja auch mal sein haha.
Today I will be showing you how to make the Cookie Monster Smoothie at home. It's definitely not a healthy one, but tastes great!
–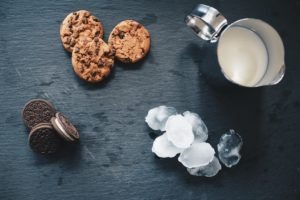 Zutaten /

ingredients
150ml Milch / milk
Eiswürfel / ice cubes
3 Oreos / oreo cookies
3 Kekse / cookies
+ einen Mixer / blender
Nun gebe alle Zutaten in deinen Mixer / Put all the ingredients into the blender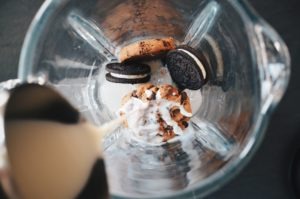 … und fang an zu mixen! / and begin to blend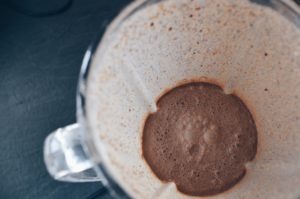 Wenn du fertig mit dem Mixen bist, gib deinen Cookie-Smoothie in ein Glaß, und fertig bist du! Jetzt kannst du ihn noch mit Oreo-Stückchen toppen.
If it's done blending, pour your Cookie-Smoothie into a glass, and you're done! If you want, you can top it with some Oreo crunches.
Bis dann! / See you 🙂